Visualize and Analyze Your Live-Captured 3D Lidar Data in Real-Time
Powerful Data Visualization and Analysis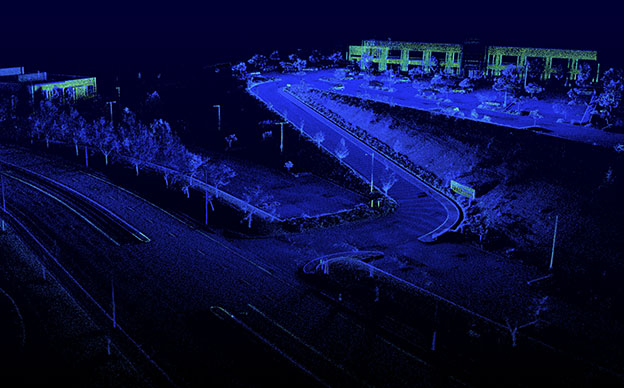 With LidarView, you can quickly process live point cloud data from one or multiple sensors and turn it into powerful visualizations. Have confidence knowing your software is built on top of ParaView–the world's leading open source post-processing visualization engine. Its out of the box capabilities include:
Visualization of time-stamped LiDAR returns in 3D
Spreadsheet inspector for LiDAR attributes (timestamp, azimuth, laser id, etc)
Show or hide lasers subsets
Show multiple frames of data simultaneously and aggregate them
Apply 3D transforms to Lidar pointclouds
Input from live sensor stream or recorded .pcap file
It not only provides best-in-class visualization and analysis, but also HPC support for executing AI algorithms for scene classification, object tracking, and 3D reconstruction.

Robust SLAM and AI and Machine Learning Algorithms
LidarView's easy-to-use SLAM (Simultaneous Localization and Mapping) lets you accurately reconstruct the surrounding environment and localize the sensor. It supports live streaming, data processing, and visualization of live data from one or multiple sensors simultaneously. It can even integrate features like advanced object detection and tracking with Kitware's cutting-edge computer vision and machine learning algorithms.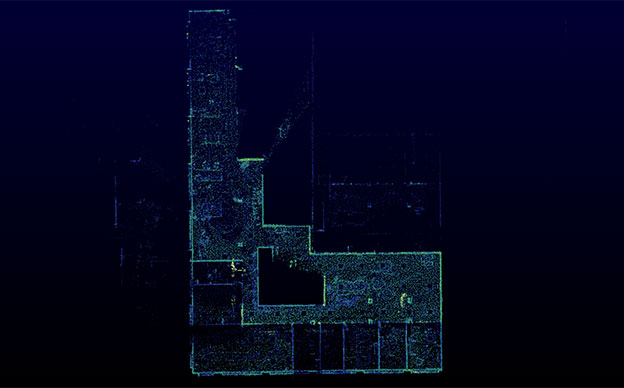 Cost-Effective Open Source Lidar Software Solution
LidarView is available under Kitware's permissive open source license, so there are no licensing fees and you can benefit from the source code maintenance and transparency. And, because it's built on an extensible framework, LidarView's features and functionality are constantly expanding, providing you with longer lifetime value as well as the ability to customize it better suit your workflow needs. If you choose, you can even create a custom branded closed source application.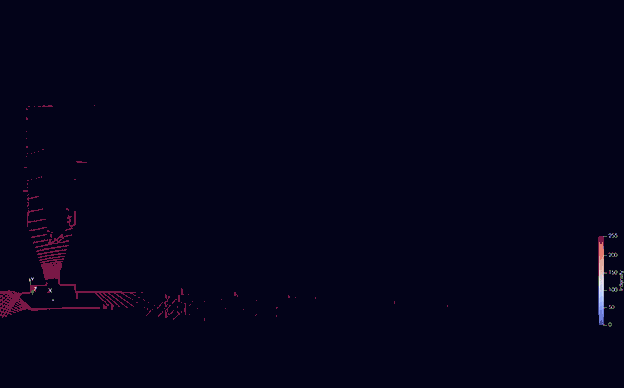 Highly-Customizable Framework That's Built For You
With its easy-to-use technology that quickly adapts to and supports your sensors, LidarView is designed to help you increase your workflow productivity. Kitware has worked with Lidar manufacturers like Velodyne and Ouster to create unique solutions made just for their devices. We've developed additional functionality and capabilities tailored to specific customer use cases that remain their IP.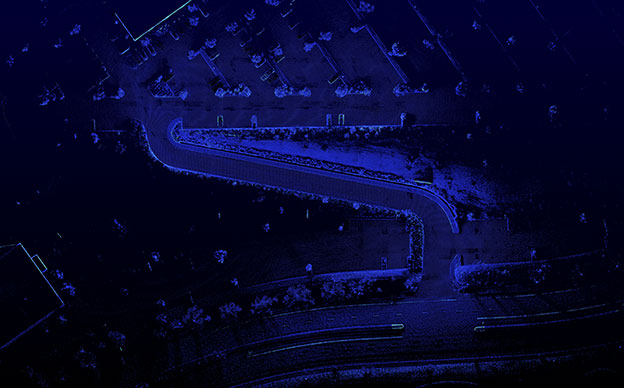 Backed by Decades of World-Class Expertise
Kitware has nearly 25 years of proven industry leadership in state-of-the-art scientific visualization and cutting-edge computer vision and machine learning algorithms. As the experts behind LidarView, we provide training to customers who want to learn how to adapt it to their own needs. We can also provide subject matter expertise to those who rely on LidarView as their core product application when they need support or help developing features.
Software Customization
We can help you customize LidarView to help bring your 3D point cloud data to life. Whether you're looking to integrate your product into clinical workflows or streamline an existing image analysis process, Kitware can work with you to develop a custom solution. We can also partner with you to brand your custom version of LidarView. Ready to get started?